Compile Google Test for VxWorks
Introduction
On the time I wrote this article, VxWorks was not yet supported by Google test (Gtest). This article describe the procedure to port the Google test to be used on VxWorks RTP Projects.
Procedure
Create a RTP project on VxWorks

Set the Project to be a library (Build Properties » Target » Build tool = Librarian)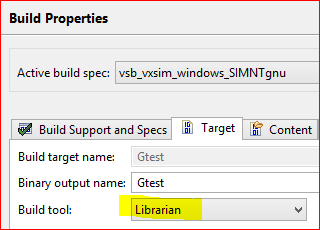 Define the variable GTEST_ROOT variable to be the path where the Google test folder is (Build Properties » Target » Variable » New):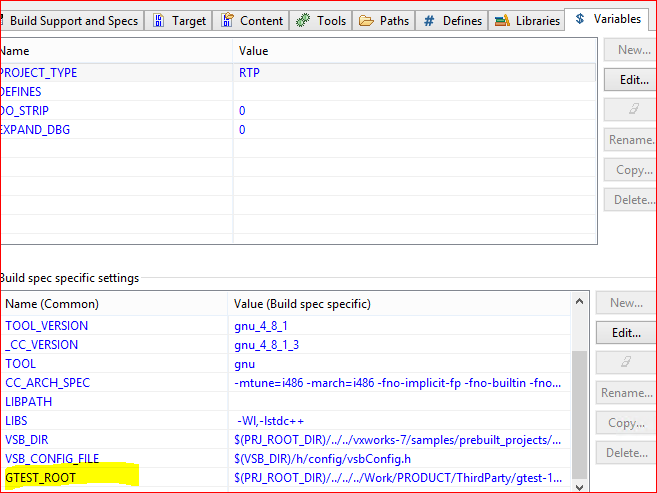 Note: The Google Test folder is the folder where is located the scr, include, script folders.
Define the entries GTEST_HAS_POSIX_RE, GTEST_HAS_TR1_TUPLE and GTEST_HAS_STREAM_REDIRECTION to be 0 (Build Properties » Defines » Add):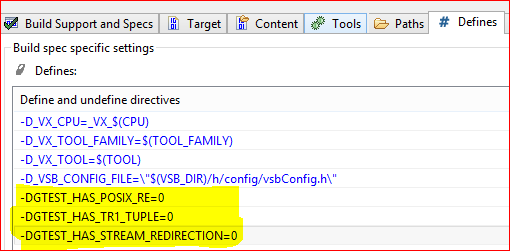 Add the GTEST_ROOT folder and GTEST_ROOT/Include folders as Include directories (Build Properties » Paths » Add):

Add the following source files into your project:

GTEST_ROOT/gtest_main.cc GTEST_ROOT/gtest-all.cc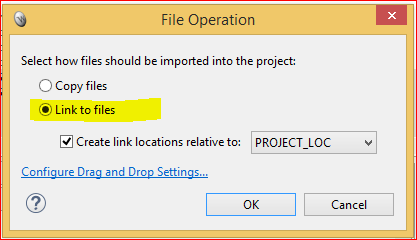 That is all. Now you can compile your project:

Written on
November 26, 2014